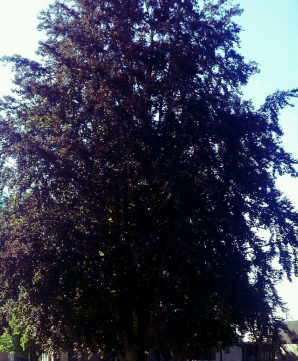 Beech Riversi
H: 50-60' S: 40-50' Zone: 4-7 Full/Part Sun Blooms April-May Deciduous tree takes on an oval, upright to rounded spreading crown. Low maintanence and does well in well drained soils.
Botanical Name: Fagus sylvatica 'Riversii
Landscape Purpose: Used for large landscapes
Companion Plants:
Cool Fact: Hold its color throughout the season and is by far one of the most popular beech trees to plant.
Growth Rate: Slow